CyberWitch SpellCaster 2022 Becoming One Of The Best Spell Casters That Work

Has Never Been So Easy!
Never get ripped off by FAKE spell casters again!

Cyber Witch Spell Caster software blends the ancient principles of Magick and the science of Radionics together with Quantum Physics in an unbeatable fusion of spellcaster power while keeping a simple graphically rich and easy to use single-page user interface. Cyber Witch Spellcaster is our latest pentagram position spellcaster radionics software with built-in energy transferal technology, added specifically so you can give extra energy to all your Spells, resulting in a much faster manifestation.
Life Doesn't Have To Be Hard
Become A CyberWitch SpellCaster 2022
Start Casting Powerful Spells Today!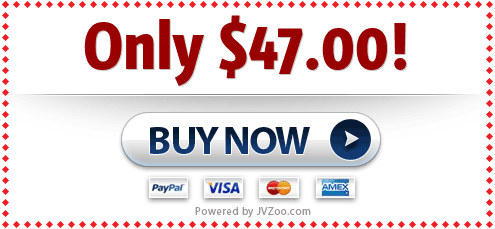 Instant Download
For your security, all payments are processed by PayPal.
Paypal account NOT required to purchase.
You found this page for a reason, take full advantage of it.!
CyberWitch Spell Caster radionics software is compatible with any brand of radionics machine with a built-in Orgone Generator. It even works with Orgonite you have made yourself or orgonite you can purchase on eBay. The energetic link between the orgone generator or orgonite takes place via the software's built-in structural link technology, providing an instant and constant flow of life force Orgone energy to power your spell for as long as you want.
CyberWitch allows you to use the traditional cardinal points of the pentagram (Earth, Air, Water, Fire & Spirit) to compose your spell or even hex removal spells. As well as optionally assigning each cardinal point a radionic rate based on the spell image, name, and or text modifier you have assigned to it.
Cyberwitch Spellcaster 2022 Can Print your finished spell for further use in your circle.
In CyberWitch spell casting radionics software you are not just limited to just spell casting, it's just as good at mastering the more traditional radionics sessions too. Each cardinal point can also have its rate individually balanced, this proves very useful for Correcting, balancing, and banishing negative energies and aspects in a person, plant, animal, situation, or place.
Cyberwitch Spellcaster 2022 can help you:
Cast Spells that are consistently Powerful & Potent.
Cast Hex Remover Spells 

with the Banish feature.

Envoke and Banish at the touch of a button.
Learn effective Spell Casting.
Attract money, success luck & prosperity.
Influence the outcome of any situation.

Attract a new lover

and finally have the man or woman of your dreams.

Get your X back and

rekindle lost love

.

Boost your weight loss efforts & improve your

energy levels and stamina.

Get the body you have always wanted, improve your physique & physical strength.

Get the job you have always wanted for career success.
Relaxation and reduction of stress.
Boost your self-esteem and confidence levels to new heights.

Improve professional & personal relationships.
Enhance and accelerate learning.
Project your will over any distance.

Make your own Talismans.



Radionic Software Testimonials
Everything Manifested!
I have not used the CW in a while but checked and about two years later
everything manifested when I checked the original settings.
I love your radionic program. Although I own the super manifestation, tele hypnosis, cyber shaman…and a few other ones. But yours is very user-friendly. And I do get results.
– Louis
I have been using this software for a week now. For almost 2 days, I have been casting one spell for 2 days and already I saw some signs.
This method of spell casting is wonderful. My laptop is my altar.
– Philip
I have been using the Cyberwitch spellcaster 2 for exactly 7 weeks now since 3 November 2013…and today? On this day, Christmas Eve 2014….I received a phone call that HIT me from way out in the left field. Jaw-Dropping. I stood frozen…and felt like I was going to fall out of my chair when I sat down.
– MagicSeeker
So, I tried out the software on Wednesday and wasn't sure if you meant to continue repeating the manifestation for it worked. I decided to just have faith and allow it time to work, so I only did it once. We don't have a big social life from choice, but our special evenings are a Friday, where we attend bingo.
This week we barely had enough to purchase our books but decided to give it a go because we couldn't see how the money would come to us from any other source.
I'm not sure how much you know about bingo anyway we were on the last book for the night and if we didn't win it was all over, well………………it all happened so quickly, I had about 4 numbers to go and they all basically came up in succession and I shockingly won £500!!!!
I'm still in a state of shock 3 hours after the fact, but I just had to come and let you know the outcome, which I know was down to your powerful radionics software.
– Mags
Cyberwitch Spellcaster 2022 Software Features:
5 Positions (1 Target, 4 Trends)

Improved Trend & Witness Rate generation.

Balance any rate with the click of a button.

4 Digit Rate setting for each position.

Turn the rates on or off.

Casting & Banishing spell feature.

Print a hard copy of your spell.

Save spell as an image file for use physically or send in emails.

Direct Chi transfer function.

Compatible with any Chi Generating hardware for

Orgone-powered radionics.

Improved Save & Load Sessions.

16 Specific Manifestation Audio Frequencies.

Mp3 file playback.

Mp3 & Manifestation Tone audio mixing.

Spell Timer, Set how long your spell will run.

AutoClose (when the timed spell has ended).

Use any image as a spell background.

Easy to use a single-page interface.

Windows 10, Windows 8.1, Windows 8, Windows 7, Windows SP3, Windows Vista, Windows XP compatibility.
Be a Cyberwitch SpellCaster 2022
CyberWitch radionic software is so easy to use that even your grandmother could use it to manifest her deepest desires.
In years gone by, you would have had to have to spend a lifetime learning your craft to be able to consistently cast spells with this much power, but with our easy-to-use radionics software, you will be casting powerful spells successfully in a matter of minutes.
Life Doesn't Have To Be Hard,
Become A CyberWitch SpellCaster 2022
And Powerful Spell Caster Today!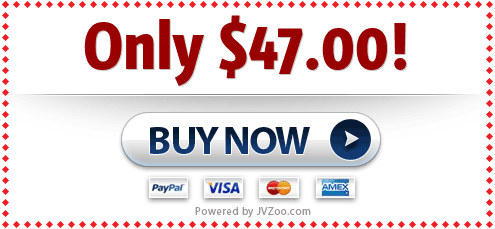 Instant Download
For your security, all payments are processed by PayPal.
Paypal account NOT required to purchase.
You found this page for a reason, take full advantage of it.!
Hex Remover Spells
With the Banish feature Rid yourself and your loved ones of that dreaded hex for good, you will save yourself hundreds of dollars NEVER needing to go to another spellcaster ever again. Save your friend's money by providing your amazing new hex removal service to them too, become a spell caster
The Radionic Software Guide to Talismans
Healing options in Radionics are becoming the talk of the town. Radionics software and radionic machines are addressing many areas, which include physical, humans, vegetation, animals, and more by using the energies. Radionics is used to detect as well as manipulate energies in an effort to treat all sorts of diseases, as well as other medical conditions. The point is to bring an all-compassing healthier life and richer life. Anyone connecting with Radionics is said to live a richer lifestyle and improve self-development.
The methodologies behind Radionics utilizes talismans and act as an agent to assist with invoking electrifying energies to encourage the growth of the deepest physical strengths and spiritual and emotional healing. Magick is considered with the latest radionics software, which it associates with implied negatives of famous hand-tricks promoted by magicians. Rather, magick is instead used in Radionics to deal with subtle energies that hide within humans and assists by empowering the mind and mind to relate to influences of their own energy. This promotes a healthier and better effect, i.e. positive energies.
A Talisman can be as big or as small as you like
as illustrated by these bottles of evil eyes,
you could use the bottle full or just one eye.
Program one as a hex remover to keep loved ones safe.
Talismans symbolize magical sources that help finish users improve their development, including their mental and physical states. Talismans give you the option of carrying it anywhere you prefer whether in your pocket or handbag.
Talismans have several arranged symbols. The symbols each represent properties linked to the healing of particular areas. Talismans include agents to foster happiness and good luck, as well it could lead to wealth. Talismans deals, with financial probabilities that relate to work or a person's own life. It is designed to magnetize money by using vibrations that channel into the subliminal mind. A talisman can also be used as a tool to complement hex remover spell.
"Talismans can be made with a radionics machine or Cyberwitch Spellcaster 2022 radionics software"
Talismans supply users more motivation to enjoy life while improving on the values required to, achieve success. Talismans focus on one's physical health. Certain symbols, as well as drawings, permit people to enjoy a restful sleep. Anyone using Radionics will have an agent to prevent asthma, cramps, stomach indigestion, depression, and can help rejuvenate your health. It can also help increase vitality, which encourages positive thinking and energy. One can use Talismans to reach a degree of peace. Radionics methodologies provide every living being with magnetic vibrations. These vibrations promote healthy minds and bodies. Talismans produce vibrations that counter the negative aspects of a condition to promote healing.
Talismans send effects to improve relationships, friendship, family, and so on. The Talismans symbols allow you to improve your sex life also. In accord with Talisman's principles, Radionics software uses drawings to promote distant healing. The vibrations assist the person with achieving a degree of self-esteem for an enhanced pronounced empathy. It enhances self-worth, self-development, and relationships.
In addition, talismans could be utilized as an active and very powerful defense against spirits. Moreover, talismans can be used as a protector and to fight against negative energy. By fighting against negative energy, it can improve a person's outlook in life. Talismans could encourage a more assertive and positive person. Radionics has runes available, Runes promote the obtaining of justice and mercy and are a powerful word used to invoke their energies.
Radionic's latest technology enables you to protect yourself and to ward off negative energies, cast hex remover spells, and encourage better relationships. Radionics software is easy to use and soothes the task of self-development. It makes life easier.
This one amazing piece of software could empower one to improve their life. However, like the magnetics that encourage healing, Radionics too uses similar graviton waves to encourage energy also.
Life doesn't have to be hard
Start Casting Powerful Spells Today!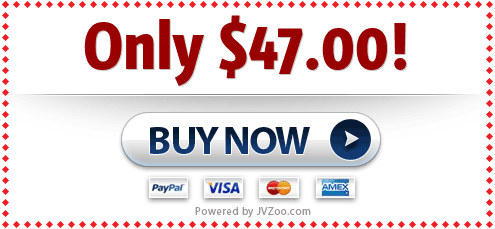 Instant Download
For your security, all payments are processed by PayPal.
A Paypal account is NOT required to purchase.
Become a CyberWitch SpellCaster 2022
cyberwitch Spell Casters That Work
radionic software is protected by:
Copyright© 2022 Waterman Media Group. All rights reserved