Radionic Software Brings You The Most Powerful Version of Radionics Manifestor Pro Yet!
"Radionic software that's just as easy to use"
Radionic software has just released the latest version of Radionics Manifestor Pro 3, the latest version of our best selling 5 position radionic software, and is now more powerful than ever before, with even higher radionic emanation & eloptic output.
It has built-in Chi energy transferal technology, that has been specifically designed to be fully compatible with any brand of chi generating radionics machine to make your radionics manifestation even faster.
Radionics Manifestor Pro 3 radionics software can be used on any PC or laptop running any of the following operating systems: Windows 2000, XP, Vista, Windows 7 or 8.
As you can see from an actual screenshot above the user interface is very user-friendly, having all the main controls permanently on-screen in one convenient place allowing you to tweak your session incredibly easily.
In times gone by you would have had to have spent years honing your mental powers, but with our easy-to-use radionics software Radionics Manifestor Pro 3 you can be manifesting your new life, successfully in a matter of minutes.
Imagine being able to manifest the things you really want, whilst commuting or on holiday, In fact, anywhere you can take a laptop computer. Wouldn't that be great?
Or what about if you could Influence people and everyday events in your favor? How would that feel? Imagine being able to work fewer hours for more money, or influence your boss to give you that pay rise or promotion.
And that's just the tip of the iceberg of what this radionic software can help you to do:
Testimonials:
I love your radionic program. Although I own the supermanifestion, tele hypnosis, cybershaman…and a few other ones. But yours is very user-friendly. And I do get results.
– Louis –
________________________
So, I tried out the software on Wednesday and wasn't sure if your meant to continue repeating the manifestation for it worked. I decided to just have faith and allow it time to work, so only did it the once. We don't have a big social life from choice, but our special evenings are a Friday, where we attend bingo.
This week we barely had enough to purchase our books, but decided to give it a go because we couldn't see how money would come to us from any other source. I'm not sure how much you know about bingo anyway we were on the last book for the night and if we didn't win it was all over, well………………it all happened so quickly, I had about 4 numbers to go and they all basically came up in succession and I shockingly won £500!!!!
I'm still in a state of shock 3 hours after the fact, but I just had to come and let you know the outcome, which I know was down to your powerful software.
– Mags –
________________________
Attract money opportunities & wealth.

Find love and be with the man or woman of your dreams.

Attract customers & grow your business.

Make getting that new car a reality.

Get rid of unwanted people from your life.

Help recover from health problems.

Move into your dream house.

Help your partner achieve their goals in life.

Repair your marriage.

Get your X back.
The list is endless, there truly are no limits to what you can achieve with Radionics Manifestor Pro 3.
Start turning your dreams & desires into reality TODAY!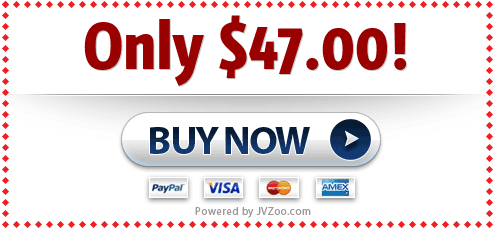 You will immediately receive a download link via email upon purchase
________________________
Radionic Software Unleashes Your Latent Powers Of Magick With CyberWitch SpellCaster 2.6
Radionic software unveils a new dimension in Magick, now anyone can use these ancient powers to manifest their deepest desires. Until now, you would have had to have spent years learning your craft to be able to cast powerful spells, but with our easy-to-use radionics program, you can be spell casting, successfully in a matter of minutes.
CyberWitch Spellcaster radionics software has 5 positions and uses more than just radionics principles alone, it also encompasses the ancient principles of magick / Wicca.
When you cast your spell with CyberWitch it will trace a pentagram as it moves from image to image, in either selected spell type (Invoking or banishing spells). At the same time, it will cast a circle around the images, as in traditional magic.
The locations for the user's spell images are at their corresponding locations on the pentagram, each marked with its corresponding symbol.
Imagine being able to cast powerful spells at work, whilst commuting, or on holiday, In fact, anywhere you can take a laptop computer.
Your life may never be quite the same!
Main Features:
5 Positions (1 Witness & 4 Trends)
One-click Balance Rate.
Improved Trend & Witness Rate generation.
Direct Orgone transfer function.
Compatible with any Orgone Generating hardware for Orgone powered radionics.
4 Digit Rate setting for each position.
Improved Save & Load Sessions.
16 Specific Manifestation Audio Frequencies.
Mp3 file playback.
Mp3 & frequency mixing.
Casting & Banishing spell feature.
Spell Timer, Set how long your spell will run.
Auto Close (when a timed spell has ended).
Changeable background.
Easy to use single-page interface.
Windows 8, 7, Vista, XP, 2000 operating system compatibility.
 Make your spells become reality in just a few days, hours, or even minutes..!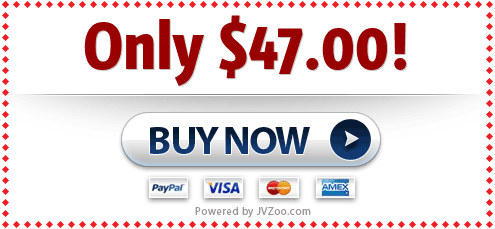 You will immediately receive a download link via email upon purchase
________________________________________________
 Radionic Manifestor Companion
The perfect radionic software companion for any three-dial radionics machine new or old!
Building on the success of Radionic Manifestor Pro radionic software we have created the Companion edition with new features and an improved software engine.
With Radionic Manifestor Companion in your radionic software toolbox, you can transform even the most basic 3-dial radionics machine, into a powerful radionics suite.
The most important new feature is the addition of a manual rate entry option. When this is used In conjunction with the structural linking option you will be using your radionics machine in the most interactive way possible, and also getting maximum results.
We have also improved the interactive rate generation option, which is great if like many people you have trouble getting a stick on the pad of your machine.
To add an extra dimension to your manifestation efforts you can play any one of the 16 frequency tones whilst your session is running. We also have included the 6 Solfeggio Frequencies in the 16 tones, which have been used to form coherence and aid in manifestation and more since ancient times.
Main Features:
Manually enter your own Rates
Includes Solfeggio Frequencies
Save and Load Sessions
3 Digit Rate Setting for Witness and Trend Images
16 Frequencies tones in total to give extra power to your radionics.
Interactive Witness and Trend Rate Generation
The traditional 2 Specimen Positions, Trend & Witness – For images (Photo of person or pet, etc & Picture of the desired outcome)
Witness Name, Witness description & Trend description Entry
Clear and simple single-page interface.
Our unique visual energetic way of bringing the target & desired outcome together in union.
Windows 8, 7, Vista, XP, 2000, or 98 operating system compatibility.
 Get Radionic Manifestor Companion Today!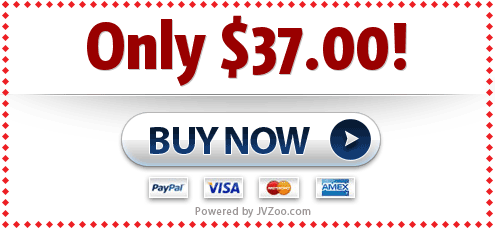 Instant Download
You will immediately receive a download link via email upon purchase
radionic software
Copyright© 2022 Radionic Software. All rights reserved