Best Radionics Software Radionic Manifestor Pro 3 2022
Make Your Dreams Reality Fast
Best Radionics software that's packed full of features, and now it's the most powerful version yet!
Radionic Manifestor Pro 3 (RMP3) is the latest version of our long-term best-selling 5-position Windows PC manifestation software. 
Now we have made it even more powerful than ever before, with an even higher radionic output.
It can be used with, or without a radionics machine. RMP3 has our custom built-in Orgone energy transfer technology,
We have specifically designed all our radionics software to be fully compatible with any brand of radionics machine or radionic device, with or without a built-in orgone generator.
Best Radionics Software Customer Testimonials:

Best Radionics Software Backwards Compatibility
Radionic Manifestor Pro 3 2022 radionic software can be used on any PC or laptop. It is compatible with any of the following operating systems: Windows 10,  2000, XP, Vista, Windows 7, or 8.
As you can see from an actual screenshot above left, the user interface is very user-friendly. It has all the main controls permanently on-screen in one convenient place.
This allows you to tweak your session incredibly easily. Instead of hopping backward and forward from screen to screen like many other software programs.
In times gone by you would have had to have spent years honing your mental powers. With our easy-to-use manifesting radionics software, you can be manifesting your new life successfully in a matter of minutes.
Imagine being able to manifest the things you really want, whilst commuting or on holiday, In fact, anywhere you can take a laptop computer. Wouldn't that be great?
Radionic Manifestor Pro 3 2022 Best Radionics

Software

Features
5 Positions (1 witness & 4 trends)
One-click Balance Rate.
Improved Trend & Witness Rate generation.
Direct Orgone transfer function. 
Compatible with any Orgone Generating hardware for Orgone powered radionics.
4 Digit Rate setting for each position.
Improved Save & Load Sessions.
Orgone Generating hardware compatibility for Orgone powered radionics.
Session Timer, Set how long your spell will run.
AutoClose (when the timed session has ended).
Changeable background.
16 Specific Manifestation Audio Frequencies.
Mp3 file player Mp3.
Frequency & MP3 mixing.
Session Timer, Set how long your radionic session will run. AutoClose (when a session has ended).
Single page interface, for ease of use.
Windows 10, 8, 7, Vista, XP, 2000 operating system compatibility. 
What if you could Influence people and everyday events in your favor? How would that make you feel? Excited?
Imagine being able to manifest fewer work hours for more money, or influence your boss to give you that pay rise or promotion. 
Radionics Machine Genie 3000 Pro Orgone Generator
What if you could have the man or woman of your dreams?
Well, guess what, you can! Do you think that your finding this is just a coincidence?
All this is just the tip of the iceberg of what this radionics software can help you to do.
So what can you do with this manifestation software?
Best Manifesting & Best

Radionics Software

Attract money opportunities & wealth.

Find love and be with the man or woman of your dreams.

Attract customers & grow your business.

Make getting that new car a reality.

Get rid of unwanted people from your life.

Help

Recover

from health problems.

Move into your dream house.

Help your partner achieve their goals in life.

Repair your marriage.

Get your X back.
Start Manifesting Your New Life Today With The Best Radionics Software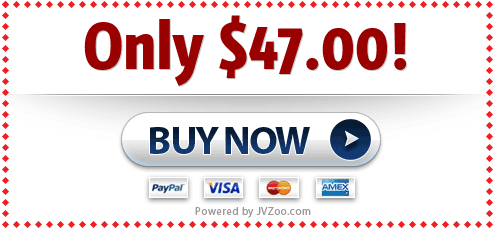 INSTANT DOWNLOAD
You will be sent to your download page directly from the payment page
You will also be sent a download link by email.
Radionics and Self Development The Scientific Path.
Self-development and Radionics have something in common: it looks at a human being as a whole and not just a sum of its parts.
For many generations in medical practice, the idea of healing without the use of Western medicine has been scoffed at and ridiculed as quack medicine and taken just as seriously.
These include the practice of acupuncture, traditional Chinese medicine, Tweena massage, herbal medicine acupressure, aromatherapy, reflexology, and Radionics.
Radionics is a body of knowledge and practice based on the theory that the measurement of a person's energy field will allow a healer to diagnose that person's ailment and prescribe its treatment.
Yet the later part of the 20th century saw an upsurge in interest and belief in many of these "alternative" methods in medicine, primarily because
of the efficacy of many of the methods used in many of these disciplines. Secondly, many people have realized that the tolerance threshold of the human body
for Western medicine has been reached and the efficacy of such chemical preparations has decreased to the point of ineffectiveness.
Alternative Methods.
Many of these "alternative" methods share a common belief that energy, harmony, balance, mental health, and physical well-being are all tied together,
and any imbalance or disruption in any of these can result in physical illness. Radionics is slightly different from other similar types of medical practice because it uses machines to diagnose and pinpoint diseases.
It was in the late 1890s or early 1900s that American physician and nerve specialist Albert Abrams discovered that diseases could be identified by the energy frequency it radiated from the human body.
He developed a machine that measured and identified specific diseases. Despite criticisms from colleagues,
Abrams stood by his claims and eventually tests proved his theory correct. Other physicians including chiropractors Dr. Ruth Drown and Dr. David Tansley brought relevant and supporting data further backing up Dr Abram's work.
Radionics further established diagnostic and therapeutic guidelines based on the theories of Radionics.
The theory of Radionics that the human energy field can indicate wellness or disease can be applied literally and figuratively with self-development.
Stress and emotional distress is a barrier to self-development; the same is true of the human energy field, which is disrupted by these same things
but leads to actual physical illness such as migraines and stomach disturbances.
How is this related?
Self-development works on the principle of mental and emotional wellness is due to a well-balanced, harmonious and optimistic attitude and outlook.
People speak of a person's aura, their "glow" when that person is happy. This could be a representation of the energy field spoken of by Dr. Abrams,
which he claimed, and was proven rightly by his contemporaries upon his death, to signify the state of well-being or disease in a person.
People speak of vibrations, whether negative or positive, which determine whether they can relate to another person in a constructive way or not.
Perhaps?
Perhaps this is, literally, the energy vibrations claimed by Dr. Abrams that indicate a person's health. In the colloquial sense, good vibes mean there is a
positive connection with a person is self, rather than their spleen or heart, but perhaps these are interrelated terms. Perhaps people do gravitate to people
who are healthy. Or perhaps the energy vibrations are also indicative of mental health as well as physical health. This is akin to the chi, the yin-yang, the
balance that is the basis for medical practices such as acupuncture and aromatherapy, among others. Without balance, there is no harmony.
Without harmony, there is no health. Without health, there is no happiness. Without happiness, there can be no self-development.
Start Manifesting Your New Life Today
Simply Click The BUY NOW Button Below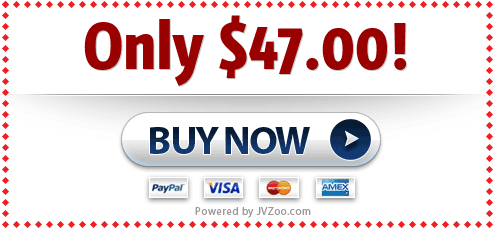 INSTANT DOWNLOAD
Manifestation software
Best Radionics Machines
radionics software
Best Radionics Software
radionics manifestor pro 3 2022
Copyright© 2022 Waterman Media Group. All rights reserved